Checklist 2022 – Improve your tracking before Black Friday
Like every year, Black Friday promises to attract a lot of people, which should generate a large amount of data to be processed by data teams. Make sure your tracking is ready for this event by reading our best practices.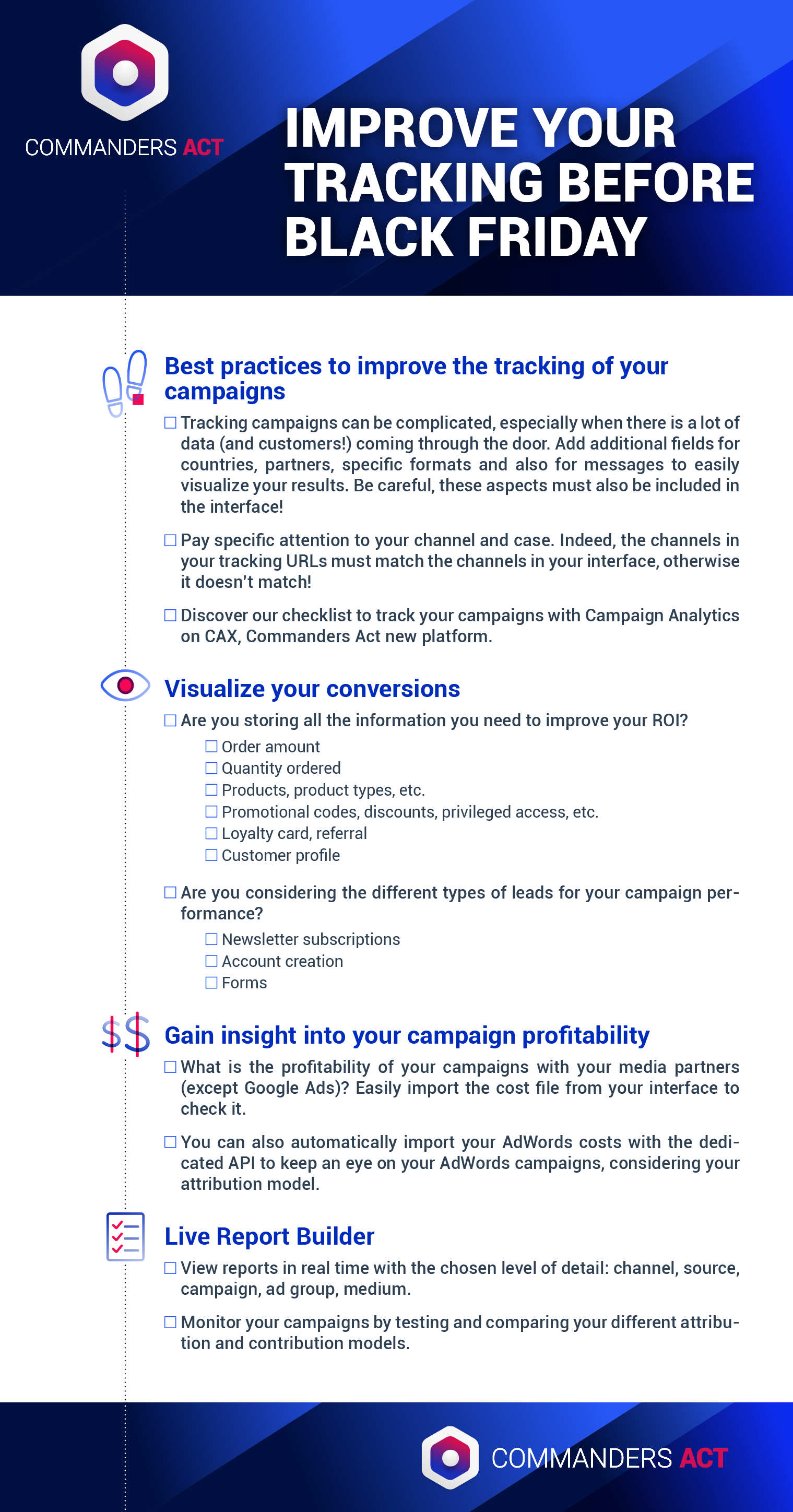 Did you like this checklist and want to know more about your tracking?
Find out more about Commanders Act's Live Report Builder and optimise your customer journey.