Increase sales and loyalty
through personalized relationships
Organise your customer data lifecycle
---
With the limits introduced by browsers on cookie lifetime, the first challenge for a digital team is to capture customer data to fuel their marketing actions with intelligence.
You must now devote more energy to gathering, structuring and preparing the data that will optimise your segmentation, targeting and personalisation strategies.
Our Customer Data Platform is a solution that gives your access to features that addresse these challenges by enabling you to converge data from your different marketing tools, improve its governance and protection in real time at every stage of its lifecycle.
By feeding your campaigns with the right data, you can optimise your media investments and develop the ROI of your campaigns on every channels by reducing acquisition costs and improving conversion rates.
Ensure your teams are working with consenting data
---
Privacy and data protection regulations mean that you need to protect your staff from the use of non-consensual data.
We protect you from this risk by paying particular attention to this dimension both at the time of collection and at the time of activation by natively filtering your contact data.
Trusted by our customers
Rely on a proven and recognised Customer Data platform
---
Commander Laurent Bastide
Head of the data strategy section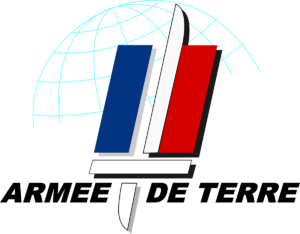 Commanders Act is one of the few CDPs that can guarantee data sovereignty data sovereignty thanks to 100% hosting on national territory.
Carole Vinatier Gresta
SEO & Tracking Manager
Over the years, the team members have proven to be highly available for supporting our changes, and strong ties have developed between both companies.
Tailor your marketing to the identity of your contacts
---
Betting on First-Party data is a good choice. It is the best way to move forward by betting first on the data that is shared with you by your contacts and that you control.
Less information but better quality. The new challenge is to link the information you have to your contacts in such a way as to have a less blurred, more complete and more reliable view.
Our identity resolution feature gives you the opportunity to work with people, not devices.
Use our customer data platform to carry out a detailed analysis of your audiences and create scalable segments. Enriched through our recommendations, your contact profile is stronger and more complete, your campaigns are more focused, your customer engagement is improved, and your campaign reporting becomes omnichannel and people centric.
Measure the true performance of your campaigns across all channels
---
Attribution models allow you to get closer to your partners' reading grid to protect your budget while compensating each of them fairly.
But your real objective is not that, it is to understand what really works, what deserves that you invest more.
Our module for analyzing the performance of your activation campaigns incorporates a control group-based approach, which, combined with our attribution capabilities, paves the way for a better understanding of the performance insights of your initiatives by measuring the up-lift and thus improving your customer experience.
A Customer Data Platform powered by Server-Side
Ensure the continuity of your digital marketing
---
Collect customer signals by reducing dependency on browsers
---
The digital ecosystem can no longer rely on browsers playing their own cards in a shaken economic environment.
Brands must rethink their data access strategies by adopting new standards. The survival of data-driven marketing depends on capturing the customer signals given to feed retention, acquisition and personalisation initiatives.
Our Customer Data Platform puts you in control of this collection strategy with a completely redesigned digital console, allowing you to be as comfortable with tag governance (client-side) as with data flow governance (server-side) tag management systems.
Digital teams can easily collect, transform, enrich and share data (thanks to our integrations catalog) with their technology stack or simply with their campaign partners.
To know more about our CDP, feel free to contact us! 
Frequently Asked Questions about Customer Data Platforms (CDP)
What is a Customer Data Platform (CDP)?
A Customer Data Platform (CDP) is a software platform that enables companies to collect, manage, and leverage customer data in a centralized manner. It gathers information from various sources, such as online interactions, purchases, social media, etc., to create comprehensive and accurate customer profiles.
What are the benefits of a Customer Data Platform?
A Customer Data Platform offers several benefits to businesses. It enables a better understanding of customers through the consolidation of scattered data, facilitating personalized interactions and offers. It also facilitates marketing process automation, improved customer segmentation, and optimization of marketing campaigns.
What is the difference between a Customer Data Platform and a Customer Relationship Management (CRM) system?
While both a Customer Data Platform (CDP) and a Customer Relationship Management (CRM) system focus on managing customer data, there is a key difference between the two. A CDP is designed to collect and centralize customer data from various sources, whereas a CRM system primarily focuses on customer interactions and communications, such as sales, customer service, etc. A CDP can feed data into a CRM to enhance its functionality and customer understanding. Discover more on our CDP vs CRM article.
What is the difference between a Customer data platform and a data management platform (DMP)
A Customer Data Platform (CDP) focuses on unifying customer data from various sources to create comprehensive customer profiles for personalized marketing, while a Data Management Platform (DMP) is designed for anonymous audience data aggregation and segmentation for targeted advertising.
To not miss any of the latest news from Commanders Act, subscribe to our newsletter!