Consent Management Platform
---
Your customers' data deserves the best protection
Consent is about Brand Equity
---
Consent is not just a compliancy issue. It's a commitment from Businesses to secure and protect customer and prospects data in a world which is accelerating digital transformation and where data has become central in most of Tech and Business initiatives.
Giving users access to all the personal data that is used, explaining their use and offering them the right to be forgotten all contribute to your brand's trust capital.
Integrate your consent strategy within your Marketing
---
The collection of consent can follow certain market standards, but the integration of consent remains a personal matter that must be adapted to the identity of each brand.
Our Consent Management capabilities allow you to customise your system and respect your wishes.
Our solutions take account of GDPR laws and, more recently, the new TCF 2.2 framework published by the IAB, giving our customers a wide choice in the definition of their banners.
Trusted by our customers
Rely on a proven and recognised Consent Management platform
---
Carole Vinatier Gresta
SEO & Tracking Manager
Over the years, the team has shown a great availability to accompany our evolutions and the relationship has become fusional.
Optimise your website consent rate
---
Consent is the new marketing metric. At the heart of your media investment performance, it is the result of the trust you inspire through your device.
Our teams share our best practices with you. Through Consent Management, you regularly test alternative devices in order to have a competitive and optimised consent rate.
Build your own Marketing Preference Center
---
Integrating a dedicated area inside your client area makes a huge difference between proactive brands that want to develop brand equity and reactive brands. Transparency and update capabilities are a must have for all clients area.
Our solution is fully compliant with the new TCF 2.2 policy published by the IAB. Customers are free to draw up a list of their partners using our preference centre editor integrated into our Consent Management feature.
Your digital properties are an everchanging perimeter. Keeping an eye on them is tough, even if your process are set-up and smart.
Control your web pages by performing a complete scan of cookies deposited with our Cookie Scanner tool and by limiting the domains allowed to interact with your site.
CMP Partner Program by Google
Through this partnership, Commanders Act's consent management solution is now integrated with Consent Mode and Google Tag Manager. It can be activated in a few clicks and requires no user setup. This is a guarantee of considerable time savings and helps prevent any technical difficulties.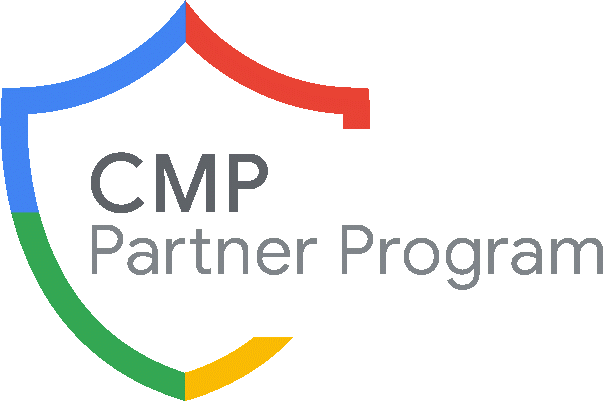 Share your consent signals
---
We bring consent signals up to the customer interaction channels and ensure that it will be properly taken into consideration for activation campaigns. We enable the consent signals from all your websites to be shared automatically with all components of your customer stack. We also enable it to be collected within all channels.
Our platform allows you to have a clear view of consents collected. 
Reach GDPR compliancy even with server-side
---
Our platform allow you to collect consent signals  in a "device-based" or "cloud-based" approach. Not only consent signals is needed in a server-side approach but it can be also shared with tools and teams which need it. The external audit capabilities remain similar, as does the proof of compliance.
---
Contact us for more information!
Frequently Asked Questions about Consent Management Platforms (CMP)
What is a Consent Management Platform (CMP)?
A Consent Management Platform (CMP) is a software platform that helps website owners and organizations manage user consents regarding the collection and processing of their personal data. It provides tools for obtaining and storing user consent preferences, as well as managing and documenting consent across various digital properties.
Why is a Consent Management Platform important?
A Consent Management Platform is essential for organizations to ensure compliance with data protection regulations, such as the General Data Protection Regulation (GDPR). It allows users to have control over their personal data by providing transparency and choice regarding data collection and processing. Additionally, it helps organizations build trust with their users and maintain a responsible and ethical approach to data privacy.
What features should I look for in a Consent Management Platform?
When evaluating CMPs, consider features such as a user-friendly consent interface, customizable consent banners, granular consent options, consent preference management, robust data protection mechanisms, integration capabilities with other systems, comprehensive consent documentation, and support for ongoing compliance updates. It's also important to ensure that the platform aligns with applicable data protection regulations in your region.