Is it possible to reconcile media budget optimisation and performance?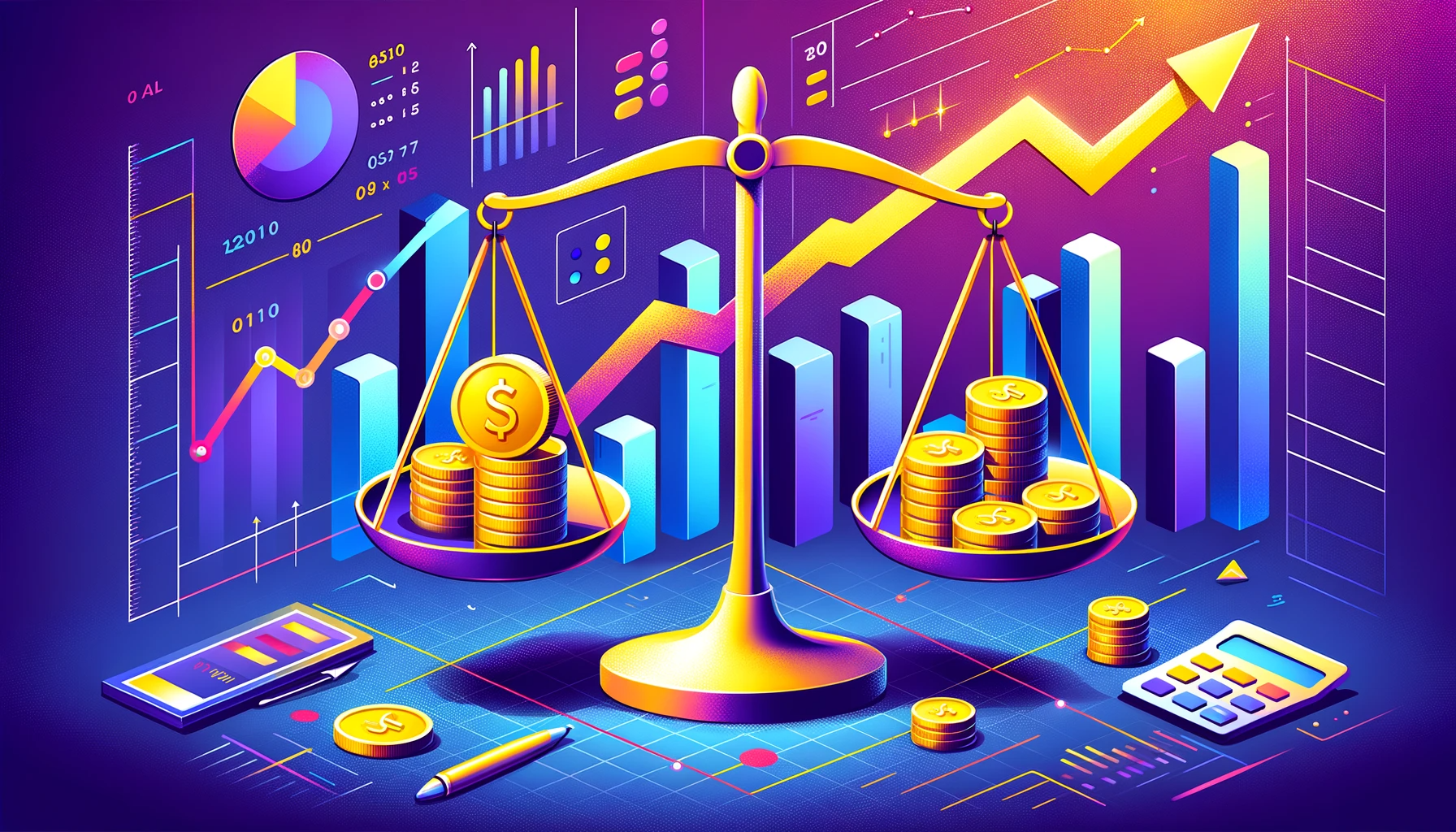 Against a backdrop of economic uncertainty, budgets are under increasing pressure, and digital teams are being challenged on a daily basis to improve the profitability of their marketing actions.  
With Adloop, the digital media optimisation platform acquired by Commanders Act in October 2023, marketers can now regain control of their digital budgets to assess the real contribution of their advertising campaigns and make informed decisions. Let's take a look.  
Context: when accessing data becomes increasingly complex 
The era of all things measurable is over... For the past decade, the emergence of adblockers and the rise of walled gardens have prevented the collection of certain types of information. At the same time, third-party cookies are gradually disappearing and the RGPD standards are consolidating this trend.  
So the question arises: Is it still possible to be data-driven when managing your campaigns?  
Media optimisation: there are still obstacles 
Marketing teams face a number of difficulties that prevent them from optimising the performance of their campaigns:  
Volumes of data collected

: the volumes of data are such that it is often difficult to sort through the available data and draw the right conclusions from it. 

 

Differing data

: since marketing teams often use several analysis tools, two platforms may give different results for the same data, depending on the calculation methods applied. Which result should you base your analysis on?

 

Incomplete data

: with the introduction of walled gardens, some elements can no longer be measured. In addition, depending on the tracking system (first-party or third-party), the data available varies. 

 

Lack of knowledge of advertising platforms

: understanding the systems offered by advertising platforms is no mean feat. They are so rich and complex that a high level of expertise is required. 

 

Mathematical attribution models:

often too complex to master 

 

Lack of time

: taking advantage of all the tools available and analysing these growing quantities of data requires time, a rare commodity for marketing teams.

 
To overcome all these obstacles, we need to be able to offer a technological solution that combines a simple methodology to guide teams with a meaningful attribution model. 
But the stakes are high…
With the digital advertising market representing 900 billion dollars worldwide and 10% of the turnover of e-tailers, now is not the time to be wasting money! This is all the more true given that the economic environment is complex, and budgets are suffering as a result. Finance departments are under pressure to rationalise costs, and digital teams can see the repercussions on their budgets. So optimising expenditure is something that needs to be taken into account on a daily basis.  
Third challenge: as the market slows down, brands need to sustain their sales if they are to remain competitive. To maintain sales levels, campaigns need to be managed more closely, often over shorter periods.  
"Up to 60% of global digital marketing spend is wasted every single year".  
Marc Pritchard – Chief Brand Officer – Procter & Gamble – 2023  
The bottom line is simple: you can do better with your budgets. As advertising platforms and automated strategies take the human element out of day-to-day operations, advertisers and their service providers need to increase the levels of control over their spending. 
By improving the transparency of advertising campaigns, giving themselves the means to challenge the very positive results of platforms and adopting continuous optimisation reflexes, marketing teams can effectively become players in their own budgetary efficiency. 
Among clients using Adloop: a minimum of 20% of the budget deemed to be misused and reallocated results in a 5% increase in conversions.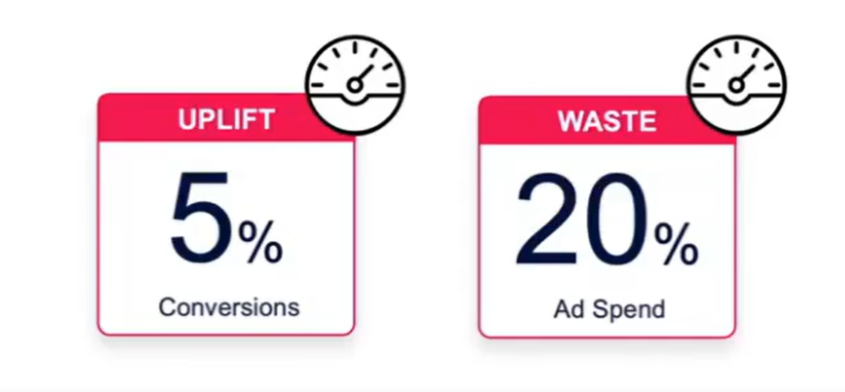 What data do you need to make decisions? 
There are three main types of data that can be used to analyse performance:  
Data from advertising platforms

: this is the data that advertising partners make available, and is therefore by definition siloed. What's more, each of these platforms operates in a different way, which requires advanced knowledge. Here is some useful information about how they work. 

 

Data from analytics platforms

: this data is inherent in the behaviour that takes place on your website. The difficulty therefore lies in understanding the differences between the data from advertising platforms and that from analytics platforms.

 

Data from mathematical models

: Markhov chain, Shapley model…. How do you choose the right model?

 
Performance measurement in the
walled-garden era
Adloop has designed its platform as a digital department's daily assistant for measuring campaign performance. 
Centralising marketing data :
Digital teams are significantly overworked, so any time saved on manual operations will benefit operations in general.

 

Centralising all the marketing data from all the platforms in a single datamart and simplifying access to it via an easy-to-use reporting interface is a first step towards providing access to results without delay and without intermediaries.

 
Challenging platform data :
Because of the measurement protocol in force, the KPIs calculated for advertising platforms are notoriously overestimated, leading to over-investment decisions that impact the profitability of campaigns.

 

The ability to compare results via independent measurement, aided by data-driven attribution algorithms, enables marketing teams to ensure that the ads they are running are truly effective.

 
Implementing a continuous improvement approach 
Platforms' automated strategies save a considerable amount of time, but are far from infallible. Acting on campaigns as they are being broadcast can change the game and improve profitability quickly and effectively.

 

Early detection of underperforming pockets generates budget savings that can be reinvested at any time or simply retained.

 

Identifying effective campaigns with available share of voice opens up opportunities for additional conversions by increasing the allocated budget.

 

The repeated combination of two actions: savings on the one hand and reinvestment on the other, puts the advertiser in the virtuous cycle of continuous improvement.

 
How can we reconcile performance measurement? 
In the graph below, you'll see several behaviours, the first being a rebound, and the last ending in a buy.  
The key here is to take into account the engagement dimension, i.e. whatever the results provided by your partners, user behaviour – and therefore all the stages prior to conversion – will take precedence. In short, the more engaged a visit is (see lines 3 and 4 in the graph above), the more influence the source will have in the conversion.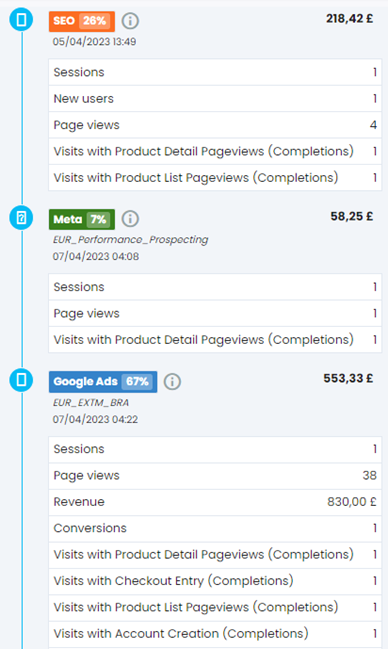 In the example above, user behaviour will be the key to measuring the influence of each touch point. In this way, the attribution model is based on user engagement and is therefore much more representative of reality. In short, it's all about putting people back at the heart of optimisation.  
How is this possible in practical terms? 
Adloop by Commanders Act is a platform that will make it possible to aggregate all sources of advertising data, reconcile cross-channel data and produce granular analyses of the performance of advertising campaigns and identify possible optimisations.  
We'll be taking a look at a few concrete applications in the near future to give you a better understanding of Adloop by Commanders Act's value proposition.